Anywhere around the Globe, our firm can be there!
GIC special operations are always carried out by two individual team leaders:
Mike Barbieri, PhD.
David Roberts, B.A.I., C.L.S.O.
Mike and David, along with their specifically trained and organized teams, conduct special operations using unconventional methods and resources worldwide.  These special assignments are tailored to the needs of individuals, corporations and the legal profession.
Where ever the threat exists, GIC teams can arrive within 72 hours and begin achieving their specific mission.
Mike and David have worked as contract covert operatives for various U.S. and foreign government agencies and have successfully conducted operations in the countries listed below.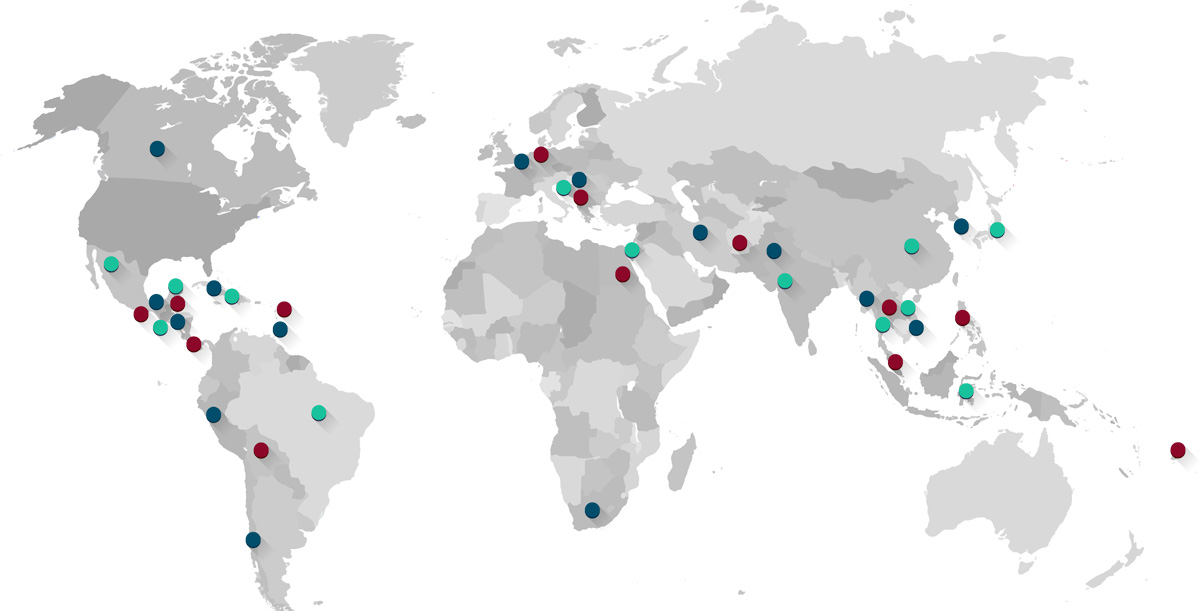 Afghanistan
Belize
Bolivia
Bosnia
Brazil
Burma
Cambodia
Canada
Chile
China
Costa Rica
Croatia
Cuba
Egypt
El Salvador
Fiji
Germany
Grenada
Guatemala
Haiti
Holland
Honduras
India
Indonesia
Iran
Japan
Laos
Malaysia
Mexico
Nicaragua
Pakistan
Panama
Peru
Philippines
Sinai Desert
Slovenia
South Africa
South Korea
St Lucia
Thailand
Vietnam